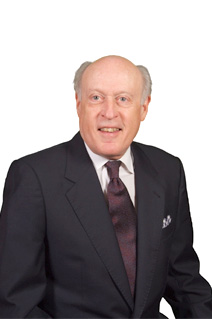 "Addressed strategically, debt and equity create a positive tension that promotes business growth"
Paul B. Freedman, CPA
Director
New Business Development
Background
Paul B. Freedman, CPA, is Director of New Business Development in the Accounting and Audit Services Group since 2007. He managed his own practice for more than twenty years and served as a managing partner for a national CPA firm. While with the national firm, Mr. Freedman established a division focused on commercial lenders which provided services such as performing field examinations and reviewing borrowers' collateral. A similar division has now been established at Morison Cogen under Mr. Freedman's direction. His practice concentration has long included litigation support, forensic accounting services, and expert testimony.
Education
Graduate of the Temple University, Bachelor's Degree in Accounting
Community Involvement
Consultant to both privately-held businesses and publicly-owned companies
Service provider to the Commercial Finance Association both regionally and nationally.
Member of the Board of Directors of a biotech company in southern New Jersey whose shares trade on the London Stock Exchange
Held the position of their Chief Financial Officer.