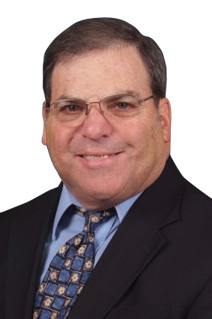 "Success in business is directly related to the efficiency of its daily execution."
Paul Frank, CPA
Partner Emeritus
After many years of service, Paul Frank, CPA, retired from Morison Cogen LLP in 2009. Prior to his retirement he was managing partner and a partner of the Accounting & Audit Services Group. As managing partner, he was involved with the day-to-day operations of the firm and handled personnel matters. On the client side, he was active in consulting with closely-held businesses regarding financial, management and operational issues, with an emphasis on the transportation, wholesale/distribution and service industries.On a limited basis Mr. Frank continues to be an advisor to closely held businesses and their families. He is proficient in the areas of succession planning, estate planning and retirement planning. He structures strategies to help them manage operations more efficiently and cost effectively, and provide financial security for their families.
A graduate of Drexel University, Mr. Frank holds a bachelor's degree in business administration, major in accounting. He is a registered securities representative in Pennsylvania.
Mr. Frank is a member of the American and Pennsylvania Institutes of CPAs. He belongs to the Pennsylvania Motor Truck Association, having served on the Philadelphia chapter's board of directors and the Delaware Valley Chapter's Finance Council.