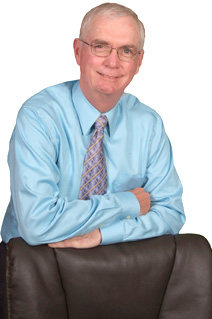 "Solid business development is the root of long lasting client relationships."
James M. Burns, CPA,
Direct: +1.267.440.3062
Fax: +1.267.440.3162
Partner
Accounting & Audit Services Group
Background
James M. Burns, CPA, joined Morison Cogen LLP in 1995, bringing with him more than twenty years of experience working with both international and regional CPA firms, and the knowledge and expertise gained from founding his own practice. A partner of the Accounting and Audit Service Group, Mr. Burns oversees the Marketing Department at Morison Cogen and is responsible for new business development and client management. He possesses a deep understanding in the areas of new business formation, succession planning, and estate planning. He also works with closely-held businesses in the service, light industrial, import/export, and transportation markets.
Education
1973 Graduate of Temple University, Bachelor's Degree in Business Administration, Accounting
Certifications
CPA, Pennsylvania
Registered Securities Representative in PA, NJ, and Delaware
Professional Affiliations
Pennsylvania Institute of Certified Public Accountants
American Institute of Certified Public Accountants
Community Involvement
Former Member of the Board of Governors of the Manufacturers' Golf & Country Club, Treasurer